Outdoor Learning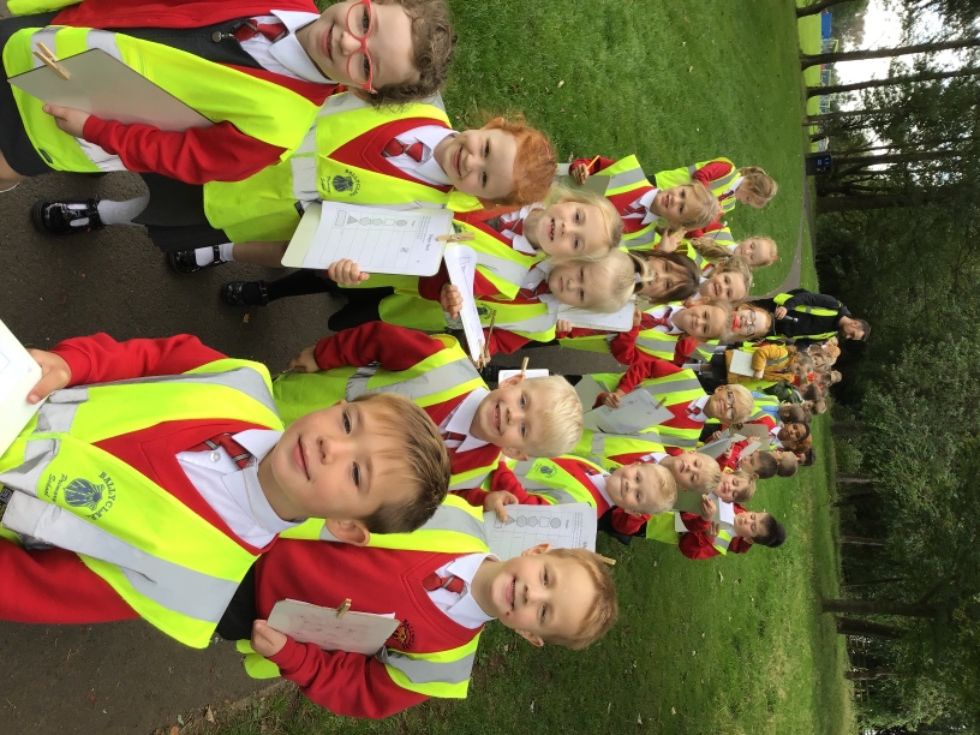 Alongside STEM, we want children to have the opportunity to be able to explore and learn in the outdoors throughout the year, experiencing the seasons and changing nature around them. In Ballyclare Primary School we believe that children's freedom and curiosity ignites when they are in the outdoor environment. We believe that learning outside the classroom can supplement and enrich the curriculum of our school by providing real-life, practical and hands-on experiences.
When children are given the ability to learn in a practical hands-on environment, they are further engaged, stimulated and motivated to learn. We provide children with regular opportunities to integrate their learning with outdoor experiences, whether through play in our school garden or Millennium Garden learning zone, or adventures further afield.
From Welly Wednesday in Sixmile Park to bulb planting projects, scavenger hunts and getting messy in the mud kitchen, we provide endless opportunities for exploration, experimentation and contextual learning. We are very proud to be a distinguished Forest School, and each year we are involved in lots of practical and engaging activities to sustain our Forest School award.
Being outdoors stimulates our 5 senses and this allows the children to observe and understand the world around them. We are very fortunate to have Sixmile Park close to our school grounds. Each year group grasps this opportunity to bring learning to life. We visit the park for sound walks, number and shape hunts, story trails and much more.
Our Eco-schools programme provides an ideal way for fostering environmental awareness. We are proud to have a Green Flag award here in Ballyclare Primary School. This award scheme empowers children to make positive decisions and become change makers for an environmentally sustainable world.
Children not only love getting out into the wide open space of the outdoors, but outdoor learning also develops skills at Ballyclare Primary School that some children may otherwise find difficult to learn in the classroom. Outdoor learning develops children's confidence and self-awareness, it encourages social and communication skills through lots of team work, and it increases their motivation and willingness to learn through a vast array of creative and practical experiences.
Outdoor Learning
Outdoor learning in P7!
25th Apr 2018
During Outdoor Learnings Day the P7's had lots of fun building 3D shapes using bamboo canes followed by a 'Room on the Broom' themed character hunt in Six Mile Park. After lunch we had some 'Wake Up Shake Up' time in the playground with the other classes...We had a great time!
Ballyclare Primary School, Doagh Rd, Ballyclare, County Antrim BT39 9BG | Phone: 028 9332 2389